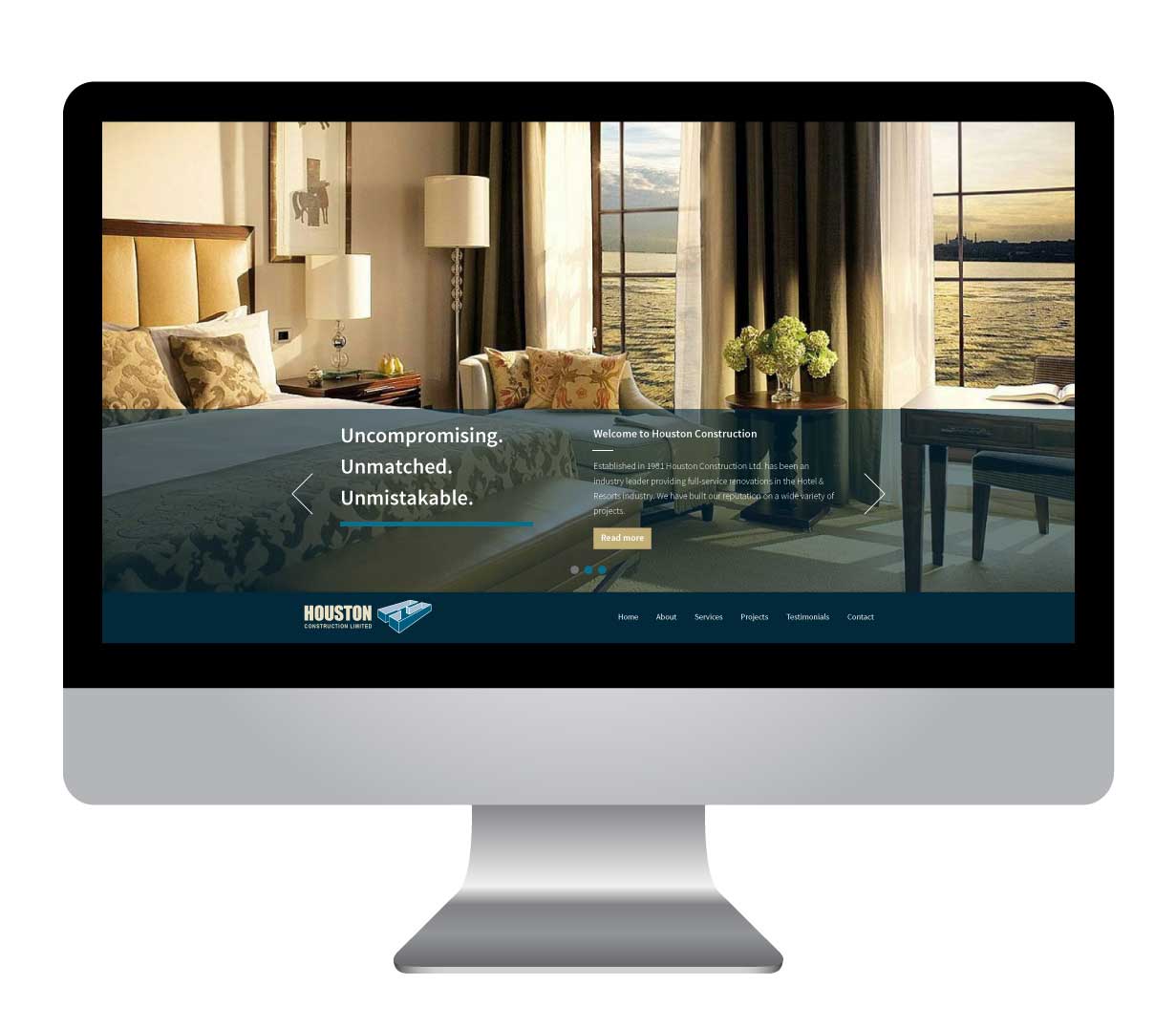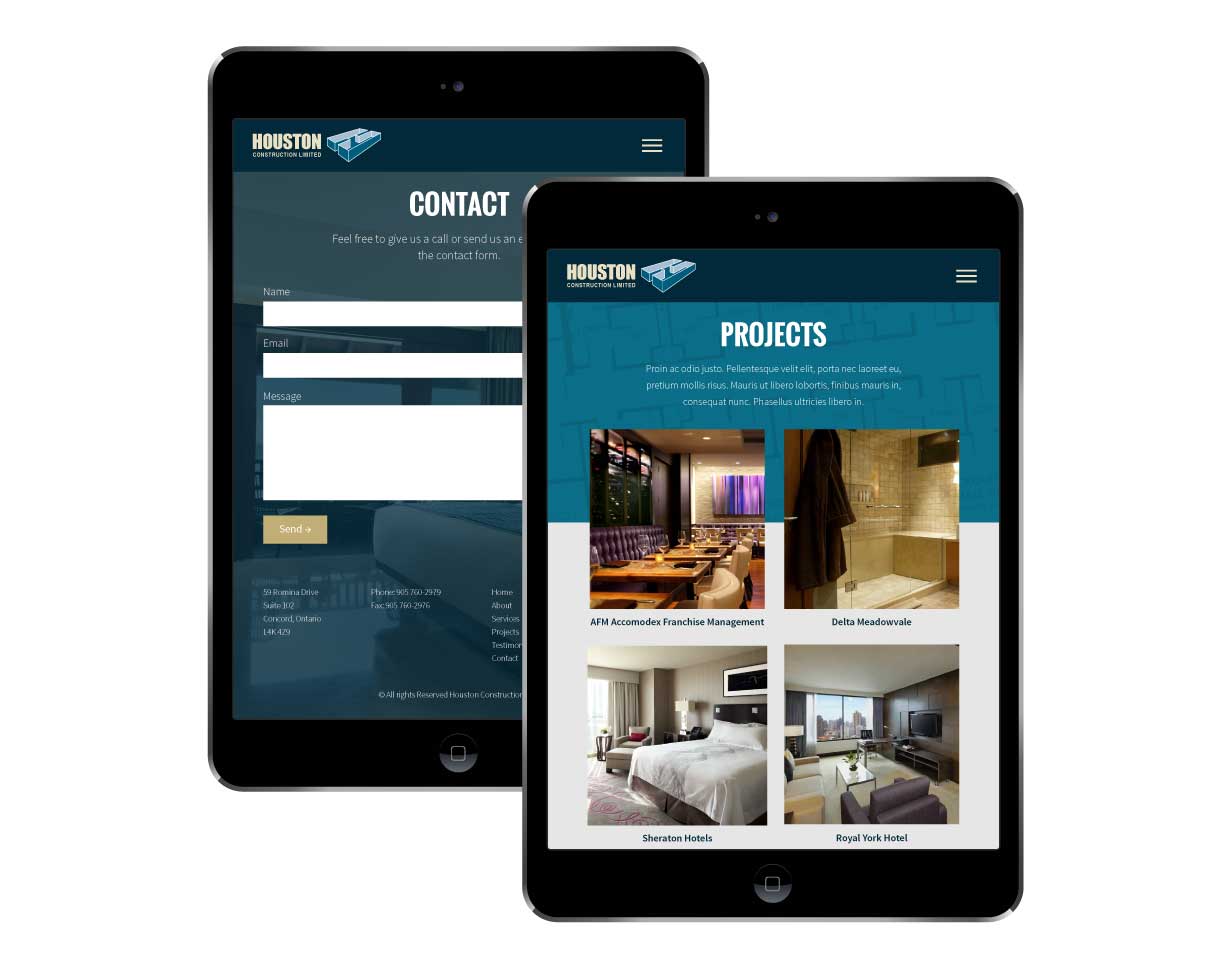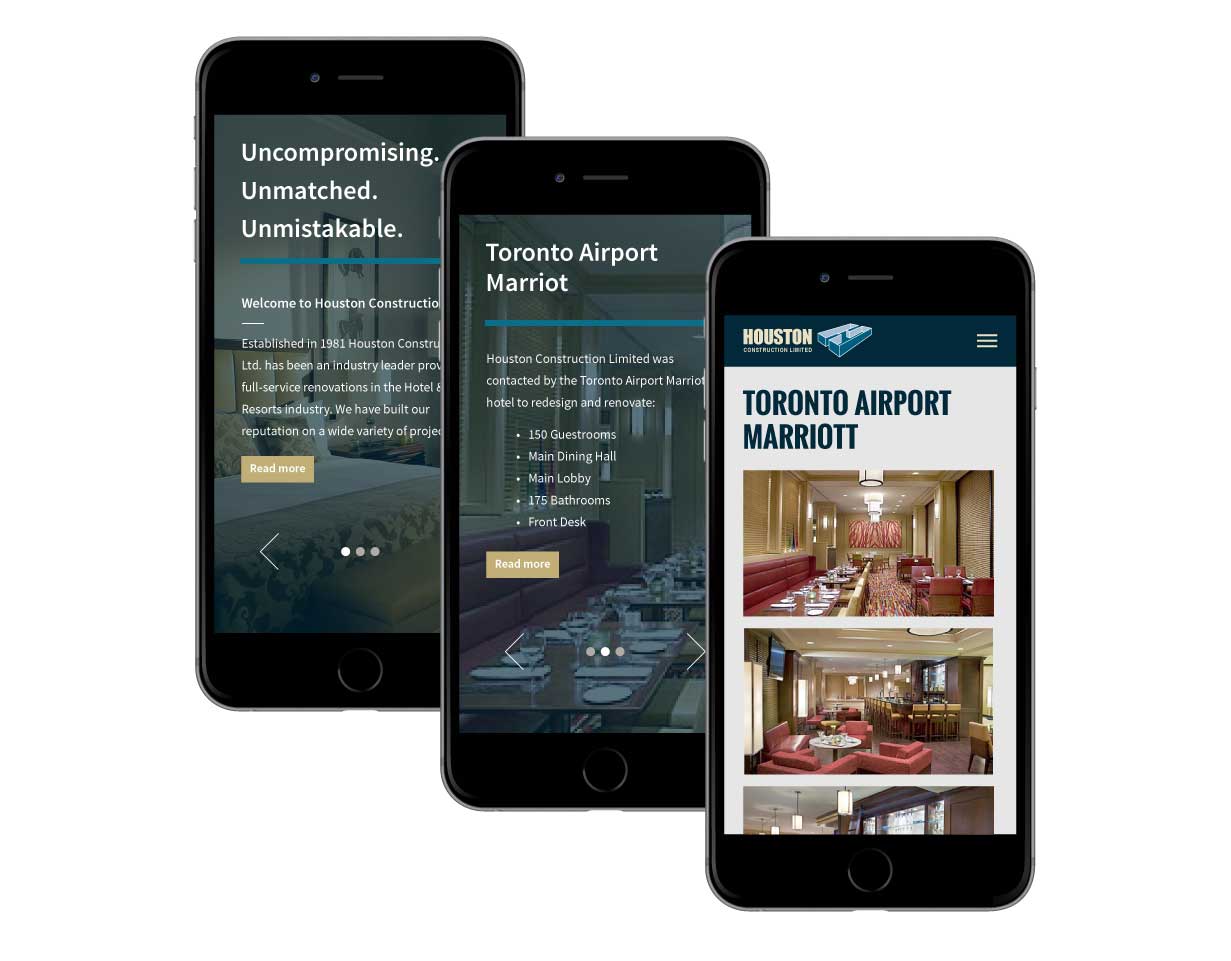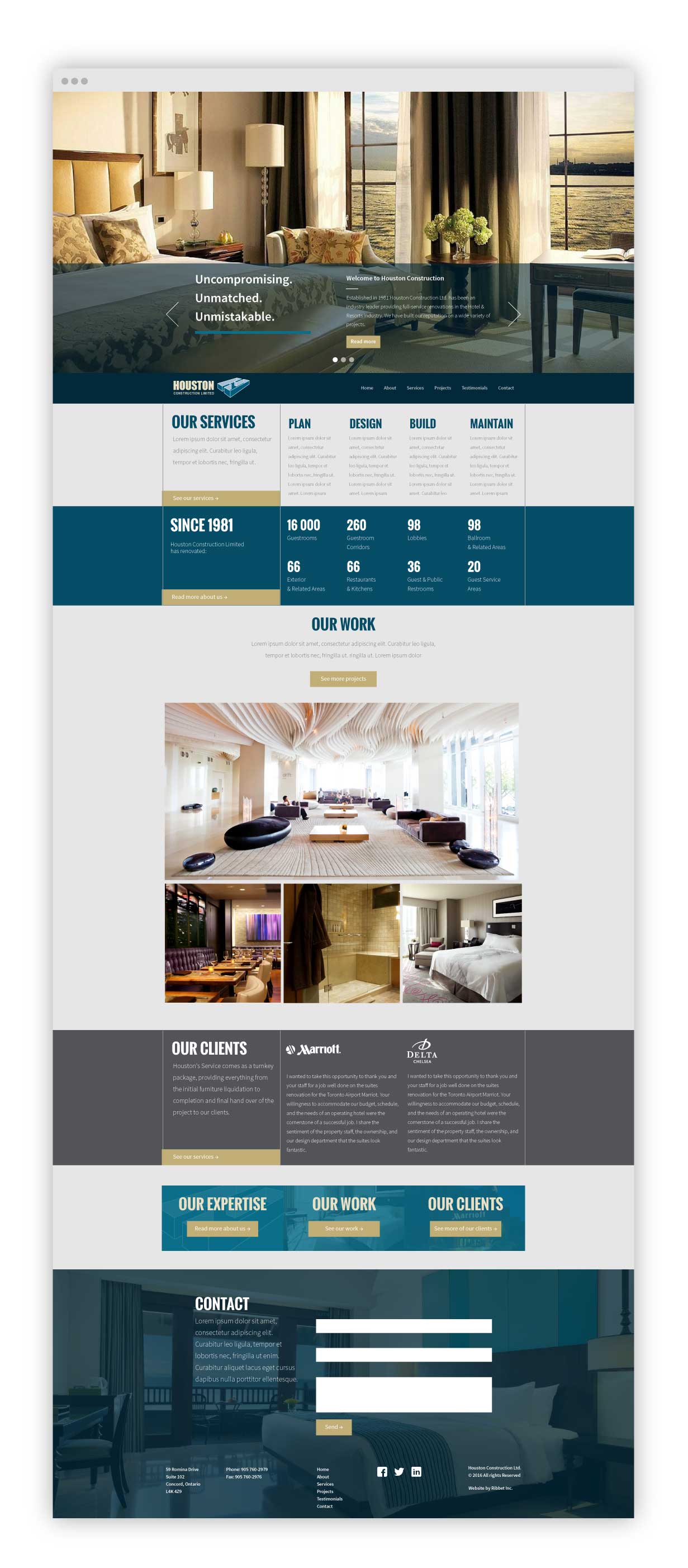 Houston Construction Limited
Houston Construction Limited (HCL) is a full-service renovator in the hotel & resorts industry. To grow the company further, they needed a new website that reflected the professional quality of their work.
Working closely with the Creative Director, we designed the new website with a picture-heavy focus, clean lines, and a professional colour scheme.
The decision to focus on pictures was made to help retain the attention of visitors and keep emphasis on the professional work that HCL does.
Clean lines and the block layout of the website are a subtle nod to the construction nature of the company.
The use of blue and grey was chosen to communicate strength and trustworthiness to potential clients.